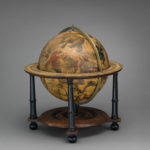 This series is dedicated to the exploration of the many cultures of knowledge, learning, reading and performing in the Renaissance and Early Modern world (c.1400-c.1700). We invite high quality proposals for monographs and edited volumes from across the wide range of existing and possible future fields of Renaissance and early modern studies.
The series is interdisciplinary, comparative and global in its outlook. We welcome submissions from new as well as existing fields of Renaissance Studies, including the history of literature (including neo-Latin, European and non-European languages), science and medicine, religion, architecture, environmental and economic history, the history of the book, art history, intellectual history and the history of music. We are particularly interested in proposals that straddle disciplines and are innovative in terms of approach and methodology.
The series includes monographs, shorter works and edited collections of essays. The Society for Renaissance Studies provides an expert editorial board, mentoring, extensive editing and support for contributors to the series, ensuring high standards of peer-reviewed scholarship. We welcome proposals from early career researchers as well as more established colleagues.
To read interviews with past, current, and forthcoming authors in the series, please see SRS News and Reports.
Submit a proposal
For more information on the series, please, see Routledge's website. If you are interested in submitting a proposal, please contact the History Editor and the Series Editors.
History Editor:
Michael Greenwood
Series Editors:
Harald Braun
Emily Michelson