Lubaaba Al-Azami is founding editor of Medieval and Early Modern Orients (MEMOs). She is a PhD candidate in English Literature at the University of Liverpool and visiting doctoral researcher at the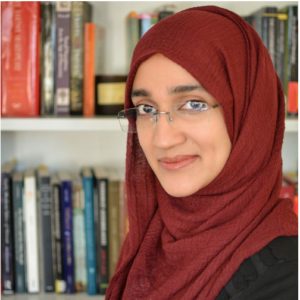 University of Oxford. Her AHRC NWCDTP funded research considers early modern English encounters with Mughal Indian imperial women, exploring English theatrical and travel literature alongside Mughal royal memoirs. She completed her BA in English at King's College London, an MA in Islamic Studies at SOAS, University of London and an MA in English from The George Washington University, Washington DC. She is founder of Network of Sisters in Academia (@NeSATweets), a professional network of Muslim women academics. Her research interests include early Anglo-European encounters with the Islamic worlds, early modern theatrical negotiations of transnational politics, trade and religion, intersectionality, decolonialism and well-brewed tea. She is currently writing a book on the first English travellers to India for John Murray Press. Lubaaba is represented by Northbank Talent Management and tweets @Lubaabanama.
Amrita Sen is Associate Professor and Deputy Director, UGC-HRDC, University of Calcutta,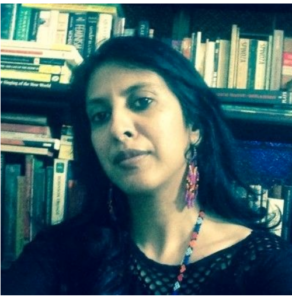 and affiliated member of the Department of English. She is co-editor of Civic Performance: Pageantry and Entertainments in Early Modern London (Routledge 2020), and has also co-edited a special issue of the Journal for Early Modern Cultural Studies on "Alternative Histories of the East India Company" (2017). Her research focuses on the early activities of the East India Company, early modern drama, and Shakespeare adaptations. She has also published essays and book chapters on East India Company women, Bollywood Shakespeares, and early modern ethnography. Her current project looks at representations of the East Indies on the English stage.
Peter Good is Lecturer in Early Modern Europe and the Islamic World at the University of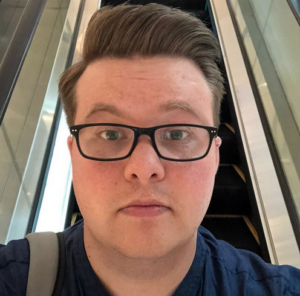 Kent. He studied Arabic and Middle Eastern Studies with Persian (2007-2011), then a Master's in Middle East History 2011-2012) at the University of Exeter. In 2013 he received an AHRC Collaborative Doctoral Partnership Fellowship with the University of Essex and the British Library. His book, The East India Company in Persia is published by Bloomsbury. He has worked as a researcher at the University of Kent and the University of Manchester and has been an active member of the British Institute of Persian Studies. He sits on the organising committee of the biennial Symposia Iranica Conference. Most recently, he established the Indian Ocean History lecture series at the University of Kent. Peter's research focusses on issues of trade and political links in the Indian Ocean, especially the role and status of written agreements. He tweets @PeterGood7.
Nat Cutter is a PhD candidate at the University of Melbourne, researching the origins,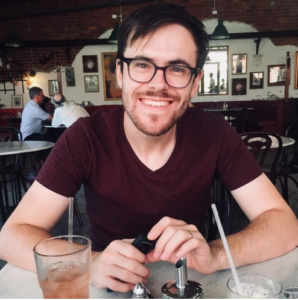 experiences and influence of British expatriates in the seventeenth-century Maghreb. He is interested in cross-cultural engagement, social networking, media representations, diplomacy, millennialism, evangelicalism and piracy. Nat has published on the image of the Maghreb in British periodical news, and on social life and community among expatriates in Ottoman Tunis and Tripoli. In 2019 he presented the Greg Dening Memorial Lecture at the University of Melbourne. He tweets @NatCutter. Nat is a copy editor at MEMOs.
Follow MEMOs: